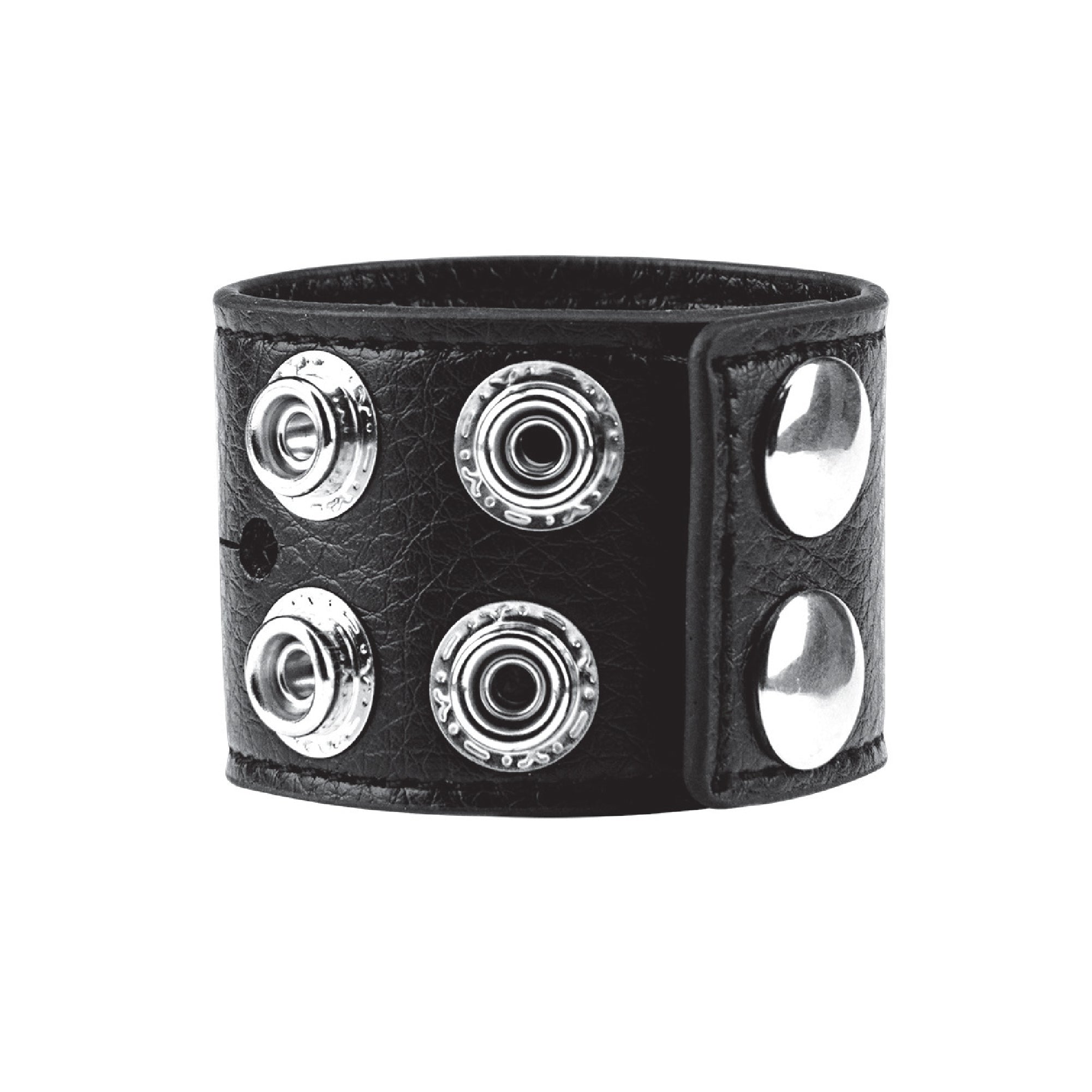 1.5" Cock Ring With Ball Strap
When wrapped around the scrotum, this ball stretcher gives the testicles a tug downward. During sexual activity, testicles retreat upward before and during ejaculation. This ball stretcher keeps testicles in place while enhancing orgasms for the wearer.
How to use
Wrap the stretcher around the scrotum above the testicles and snap closed. The stretcher will keep the testicles from contracting during orgasm. Do not wear for more than 30 minutes.
Features
Stretcher size : 1.5"
Prevents contraction of the testicles
Easy on/off snap closure
More intense orgasms
Harder erections
Specs
SKU: BLM3046

UPC: 4890808187401
Material: PU
Color: Black
Size: One Size 
Color box w/ hanger Size (cm): 10 L x 5.3 W x 15.3 H