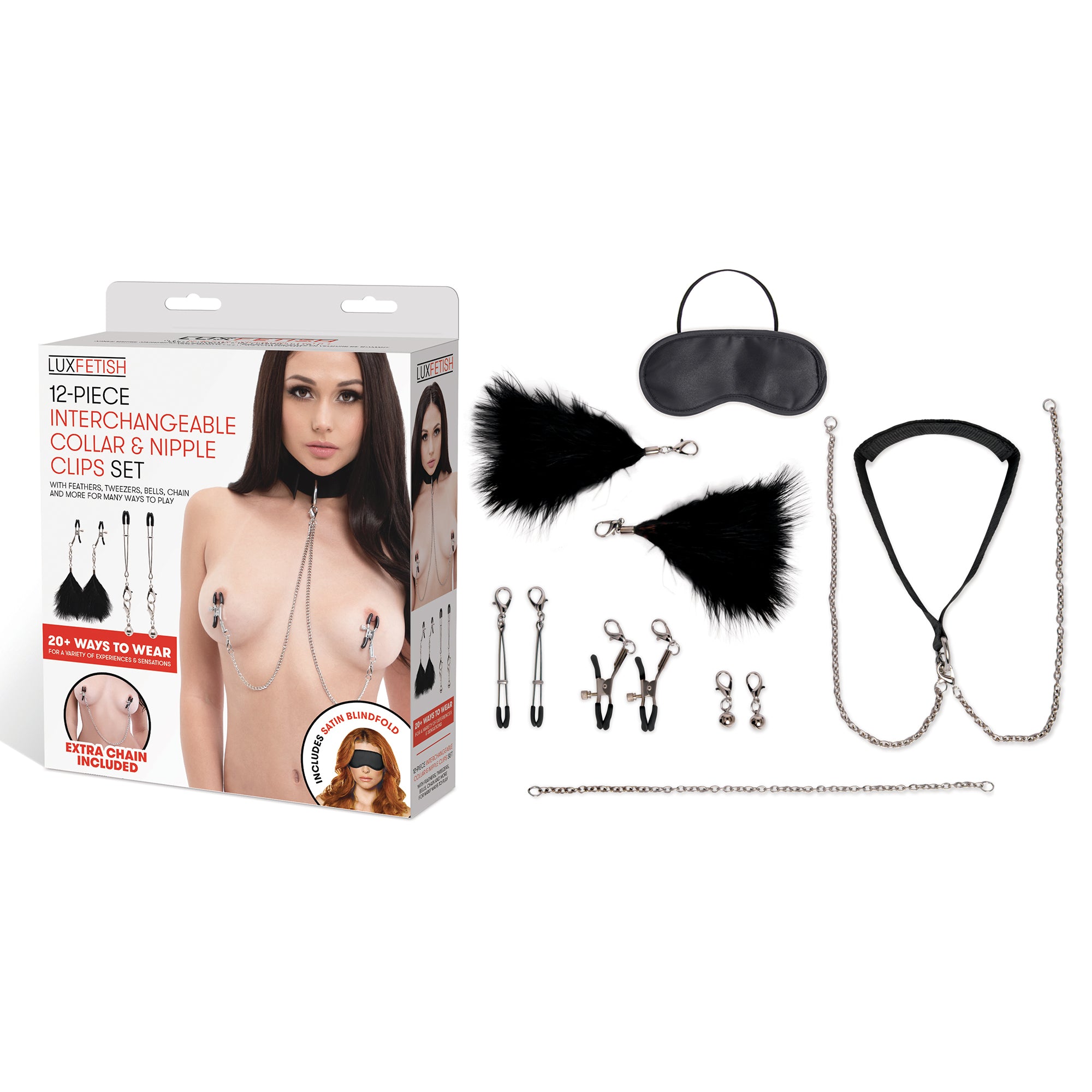 12PC Interchangeable Collar & Nipple Clips Set
Discover a world of sensual exploration and fashionable flair with the Lux Fetish 12-Piece Interchangeable Collar and Nipple Clips Set. This versatile and stylish collection includes a collar, nipple clips, and a variety of eye-catching attachments, such as feathers, tweezers, bells, and chains, providing endless possibilities for both visual and tactile stimulation. The adjustable nipple clips feature soft coated tips, ensuring a comfortable and secure grip while delivering just the right amount of pressure to heighten your pleasure. The collar, which features a Velcro closure, provides a comfortable and adjustable fit, allowing for a seamless blend of fashion and function. Accentuate your look with the included attachments for a touch of playful elegance and erotic allure.
Features
2PC Adjustable Pressure Nipple Clips
2PC Tweezer

2PC Bells Nipple Clips

2PC Feathers

1PC Chain Connector

1PC Adjustable Collar With 2PC Chains

Easy Interchangeable Clips For Quick And Convenient Play

Adjustable Soft Coated Clips For Comfortable Prolonged Wear

Adjustable Collar Easy To Secure And Adjust

Satin Blindfold Included"
Specs
SKU: LF1812
Color: Black
UPC: 4890808279359
Weight: 221g
Materials: Polyester, Nickle Free Metal, Fake Feather, PVC

Packaging Size (inches): 8 L x 2 W x 9 H