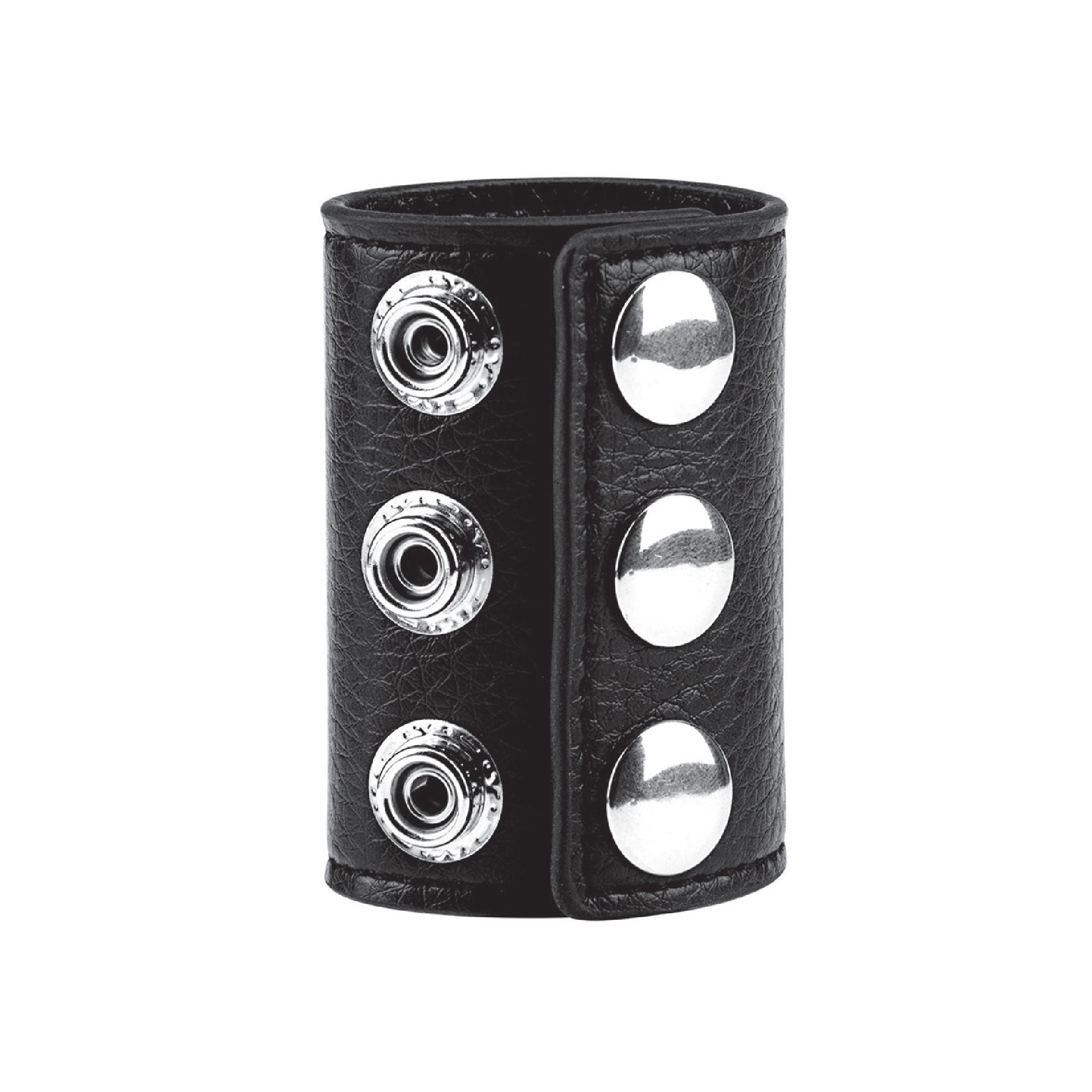 2.6" Snap Ball Stretcher
Do your balls hang low? There will be no wobbling to or fro with this 2.5" Snap Ball Stretcher. This cock and ball torture device stops the testicles from contracting before and during ejaculation, resulting in intense, mind-blowing orgasms. Control your sub's erections using this faux leather, snap enclosure, easy-to-use device. The perfect aesthetic for your next BDSM role play. Not for use longer than 30 minutes.
Great for cock-and-ball domination during BDSM

Wrap the faux leather stretcher above the testicles and snap closed

User-friendly snap closure

Intensifies orgasms
How to use
Longer erections and deeper, bigger ejaculations are the prime results of wearing this fun BDSM cock and ball torture ball stretcher. By forcing the balls lower, it prevents contraction during orgasm, but the sensations can be felt soon after enclosure. Easy to use, and beautiful to look at, extend foreplay and denial for up to 30 minutes.

Specs
SKU: BLM3057

UPC: 4890808187494
Material: PVC
Color: Black
Size: One Size 
Color box w/ hanger Size (cm): 10 L x 5.3 W x 15.3