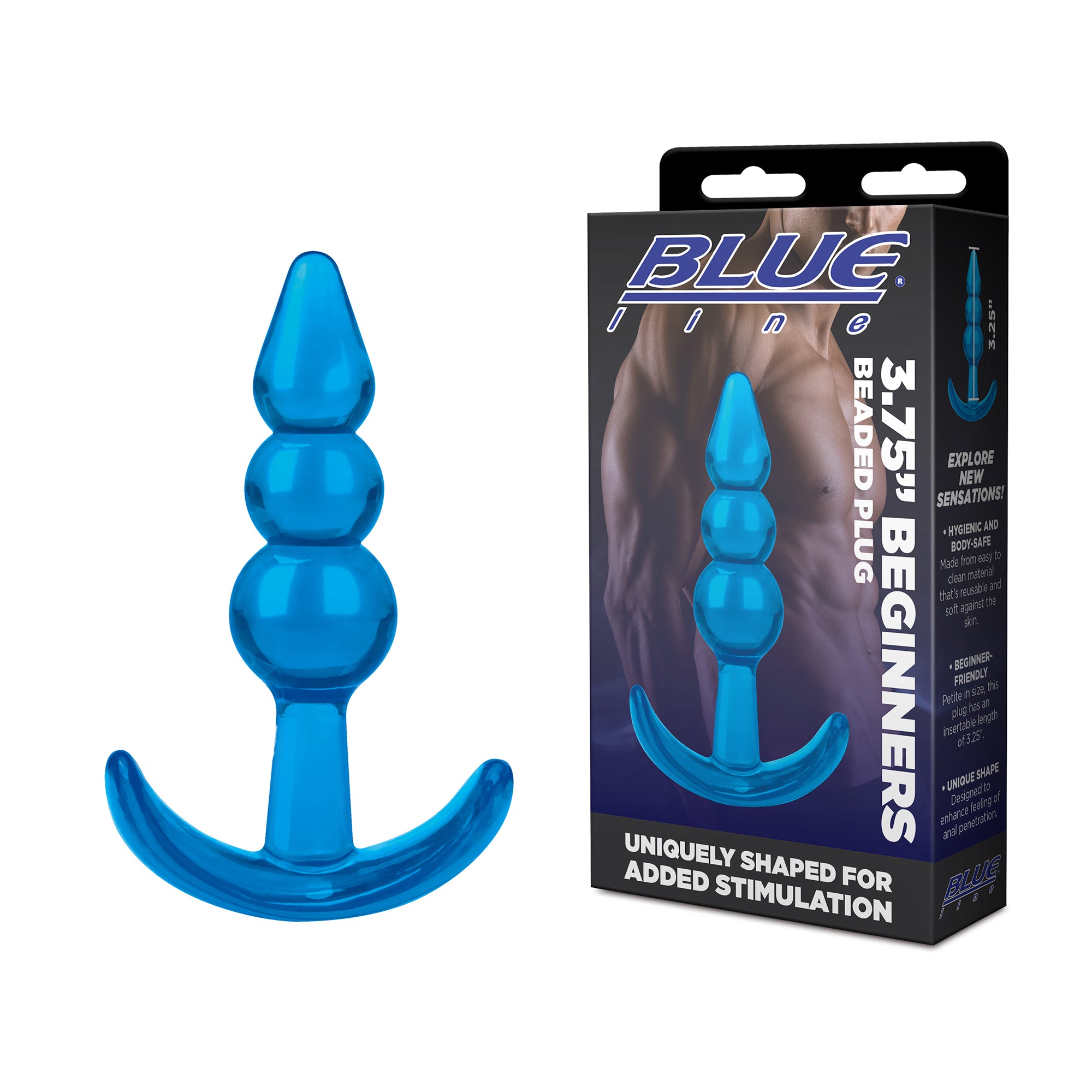 3.75" Beginners Beaded Plug
This beginner-approved 3.75" plug is perfect for those looking to take their pleasure exploration to the next level! The tapered tip and beaded design make insertion a breeze, while a flared base ensures safety. Get ready for wild sensations as you work your way up to all three beads - no sweat! Travel-friendly and made from body-safe material, this plug is ready to go wherever you go.
Features
Explore New Sensations!
Hygienic and body-safe — Made from easy to clean material that's reusable and soft against the skin.
Beginners-friendly — Petite in size, this plug is easy to insert.
Unique Shape — Designed to enhance feeling of anal penetration.
Specs
SKU: BLM4033-BLU

UPC: 4890808264690
Material: TPE
Color: Jelly Blue
Size: One Size
Color box w/ hanger Size (cm): 10 L x 3.8 W x 20 H