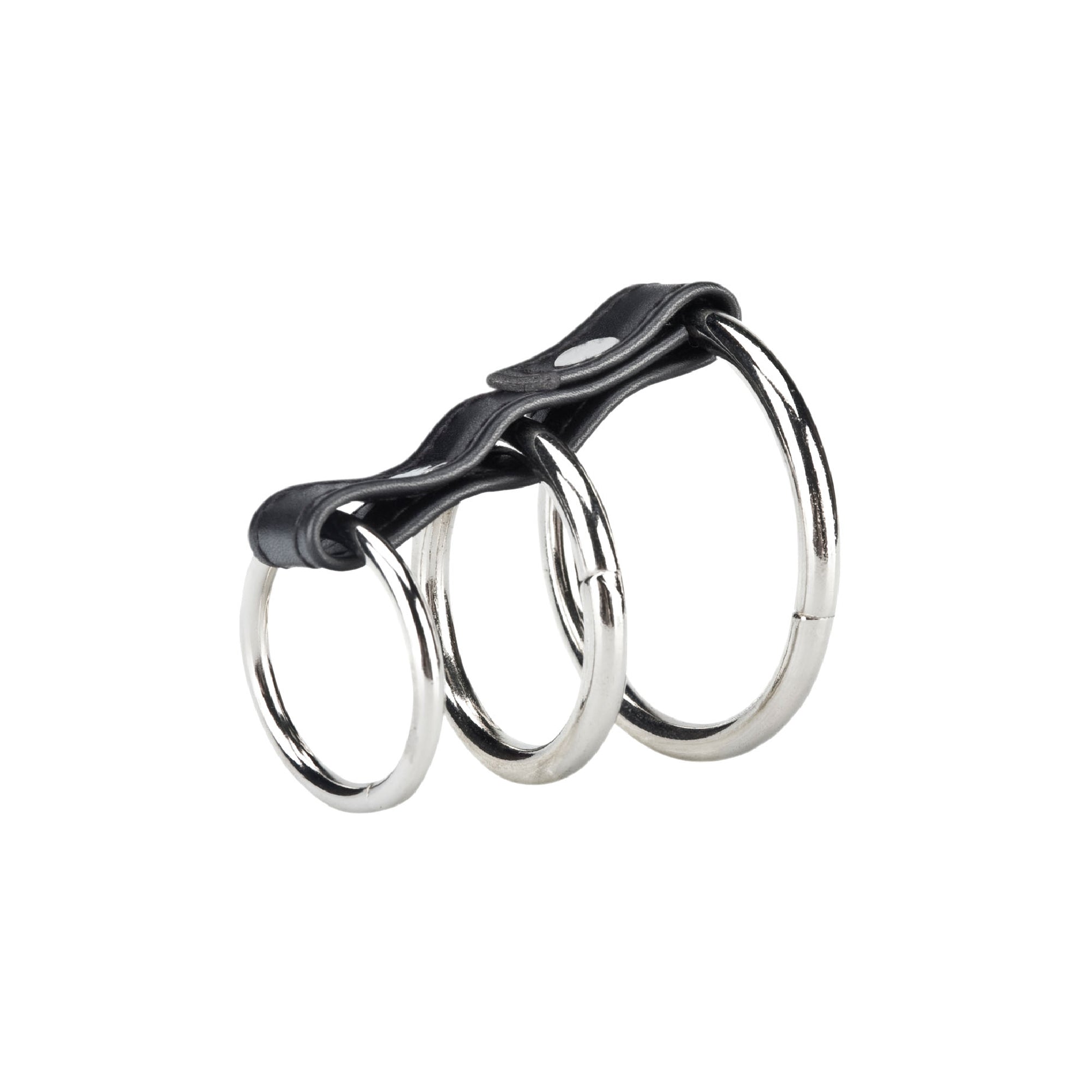 3 ring gates of hell
Put your plaything in purgatory with the 3 Ring Gates of Hell! Our unique steel-strapped design creates amazing sensations - throbbing and swelling that'll have 'em begging for mercy! And with three rings to go around, it's the perfect way to put any penis in its place. Don't linger too long in the afterlife - feel the burn of the gates today!
How to use
Place the penis and testicles through the largest ring, one at a time. Insert only the penis through the balance 2 smaller rings. Apply lubricant if necessary. Do not wear for more than 30 minutes.

Specs
SKU: BLM1717

UPC: 4890808110423
Material: PVC
Color: Silver
Size: One Size
Product Size (cm): 4.7 L x 4.7 W x 4 H
Color box w/ hanger Size (cm): 10 L x 5.3 W x 15.3 H