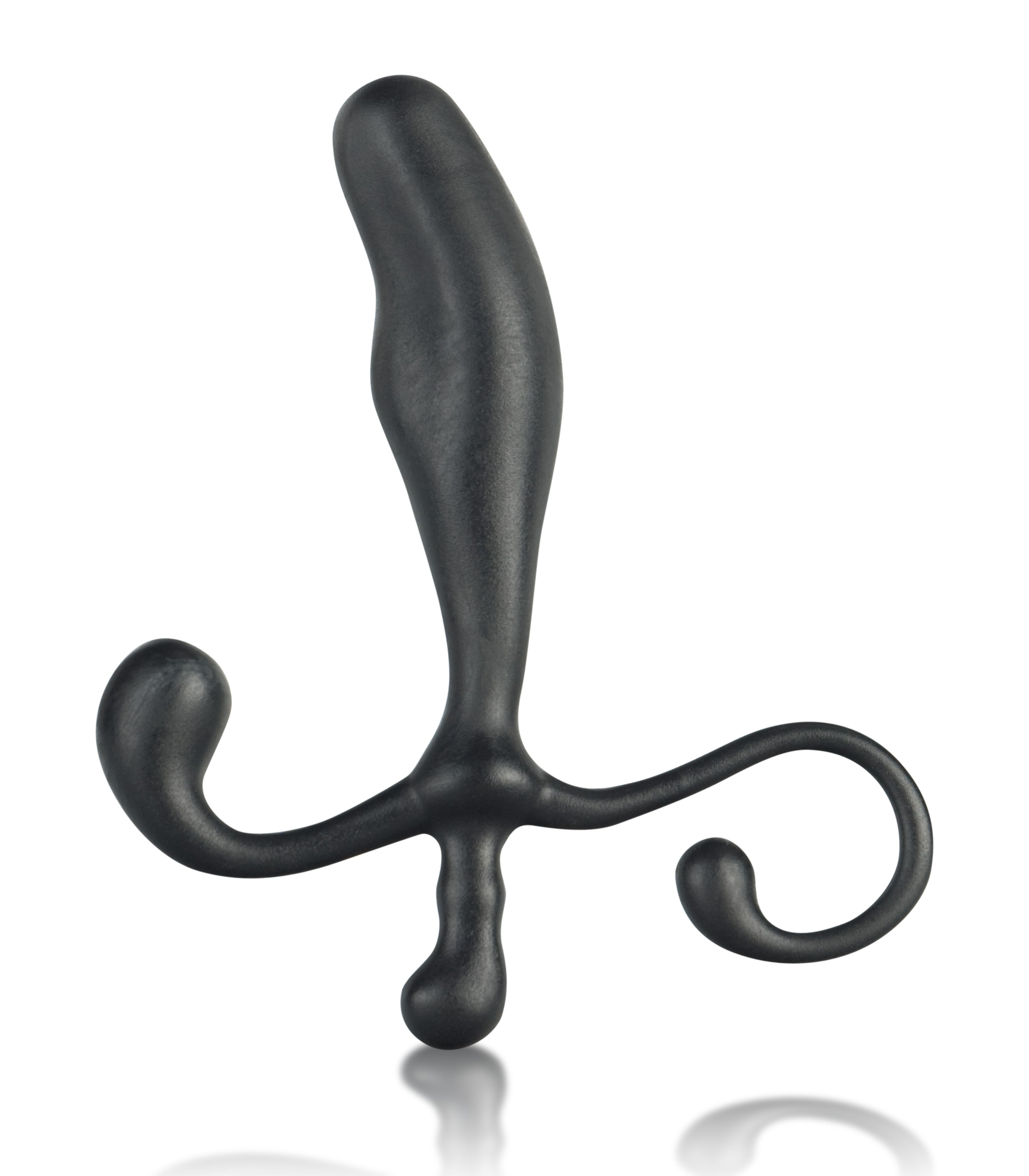 5" Male P-Spot Massager
Lube up and p-lay! This 5" P-Spot Massager is designed to work with your body's own movements, targeting both the prostate and perineum for undeniably intense pleasure. Perfect for the novice to the expert, you'll find your orgasms reaching new heights with this uniquely stimulating device. Go ahead, wave goodbye to mental boredom and say hello to a whole new world of physical gratification!
Features
Ergonomically shaped
Easy to use
Ideal for prostate health
Ribbed handle for manual manipulation
Phtlatate free
Hypoallergenic & waterproof
How to use
Slide the toy inside the anus and relax to allow the shape of the massager to confirm to the inside of the body. The internal portion will target the sensitive prostate while the external arms simultaneously stimulate the perineum. Tighten the sphincter muscles to allow the internal portion to press against the prostate. As you relax the muscles, the outer arms will externally stimulate the perineum. Use lube when needed.

Specs

SKU: BLM4006-BLK; BLM4006-WHT; BLM4006-BLU

UPC: 4890808125885; 4890808125892; 4890808221792
Material: POM (Polyoxymethylene)
Size: One Size
Product Size (cm): 10.8 L x 2.5 W x 12.5 H
Color box w/ hanger Size (cm): 15 L x 3 W x 24 H