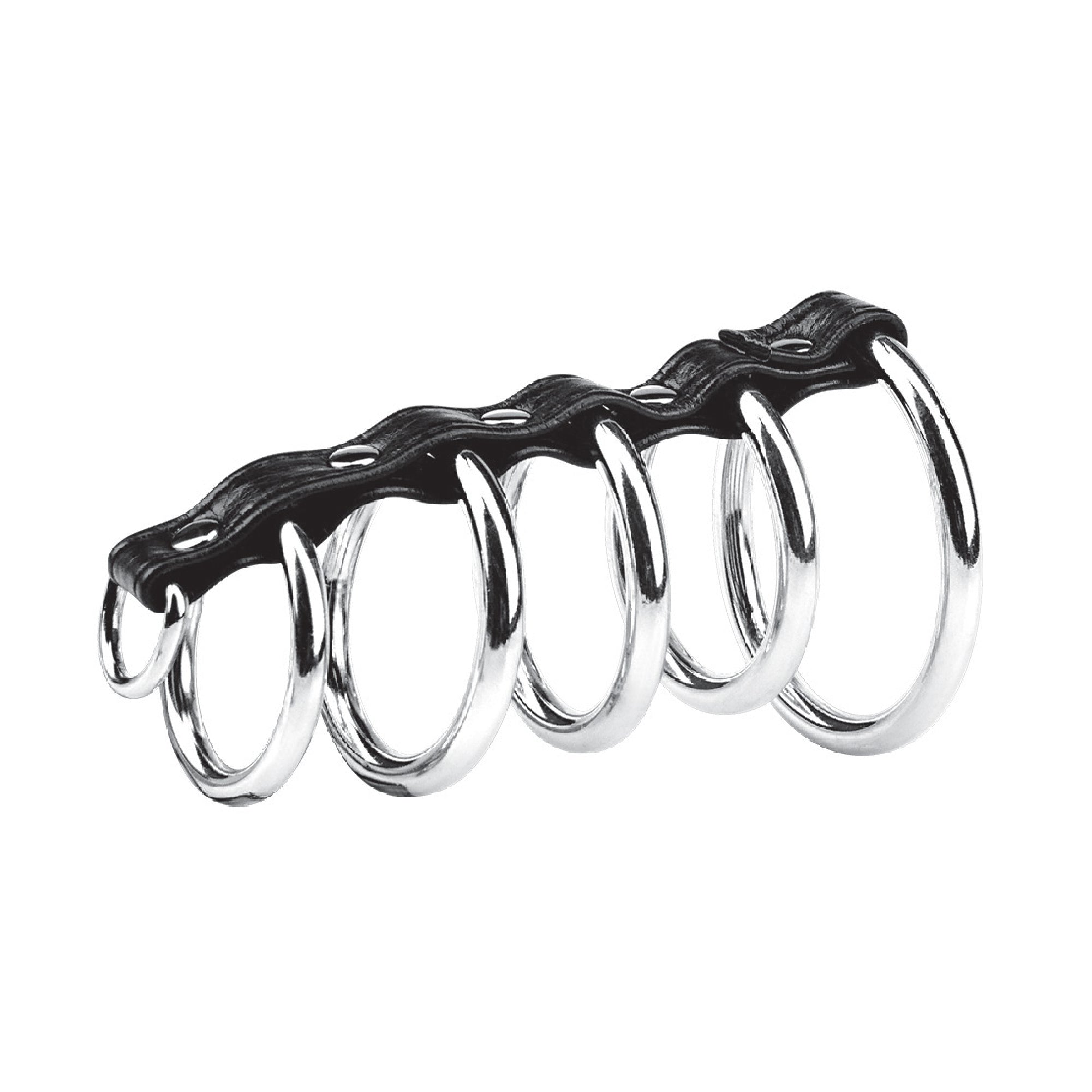 5 Ring Gates Of Hell With Lead
Take your BDSM play to the extreme with the 5 Ring Gates Of Hell With Lead! This unique piece of gear is a series of steel rings attached by a single strap to put your partner's member in purgatory. The largest ring treats the perineum, while the balance two keep the penis in place. Plus, a convenient D-ring for use with any leash. Let's get kinky!
How to use
Place the penis and testicles through the largest ring, one at a time. Insert only the penis through the balance 4 smaller rings. D-ring should be used with leash (sold separately) Apply lubricant if necessary. Do not wear for more than 30 minutes.
Features
D-ring for use with any leash
Harder erections
Enhances orgasms
Restrains penis and balls simultaneously
Adds girth
Specs

SKU: BLM3043

UPC: 4890808187371
Material: PU & Steel
Color: Black
Size: One Size
Packaging Size (cm): 20.5 L x 12 W x 3 H