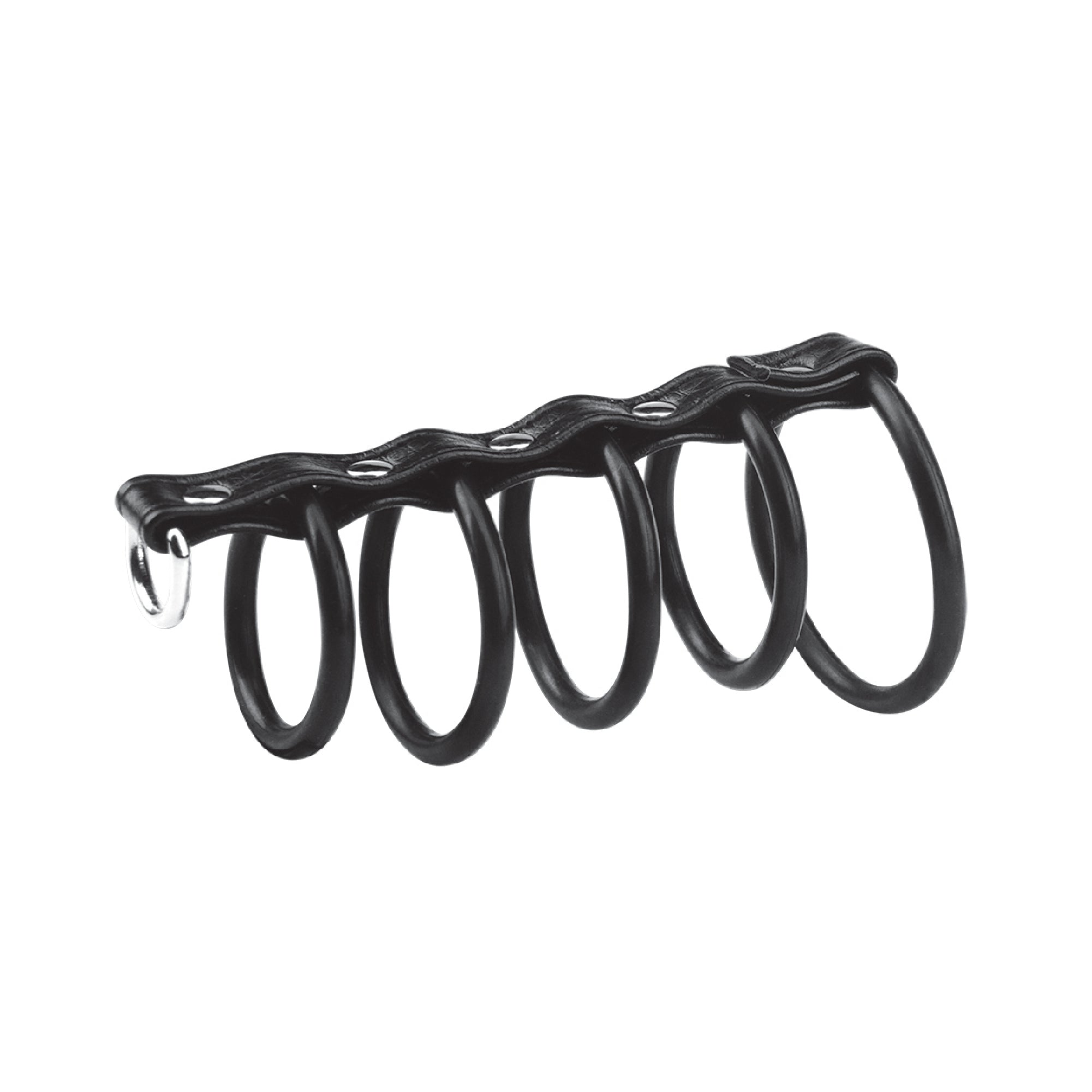 5 Ring Rubber Gates Of Hell With Lead
Feel the pull of eternal damnation with 5 Ring Rubber Gates Of Hell With Lead! This devilish device is crafted with five rubber rings, connected by a single strap, to put any penis in purgatory. The largest ring treats your perineum with a delightful torture, while the four ascending-sized rings secure the penis with a heavenly grip. Attach a leash to the convenient D-ring and prepare to revel in the pleasure of your own personal hell!
How to use
Place the penis and testicles through the largest ring, one at a time. Insert only the penis through the balance 4 smaller rings. D-ring should be used with leash (sold separately) Apply lubricant if necessary. Do not wear for more than 30 minutes.
Features
D-ring for use with any leash
Harder erections
Enhances orgasms
Restrains penis and balls simultaneously
Adds girth
Specs

SKU: BLM3042

UPC: 4890808187364
Material: PVC
Color: Black
Size: One Size
Packaging Size (cm): 20.5 L x 12 W x 3 H