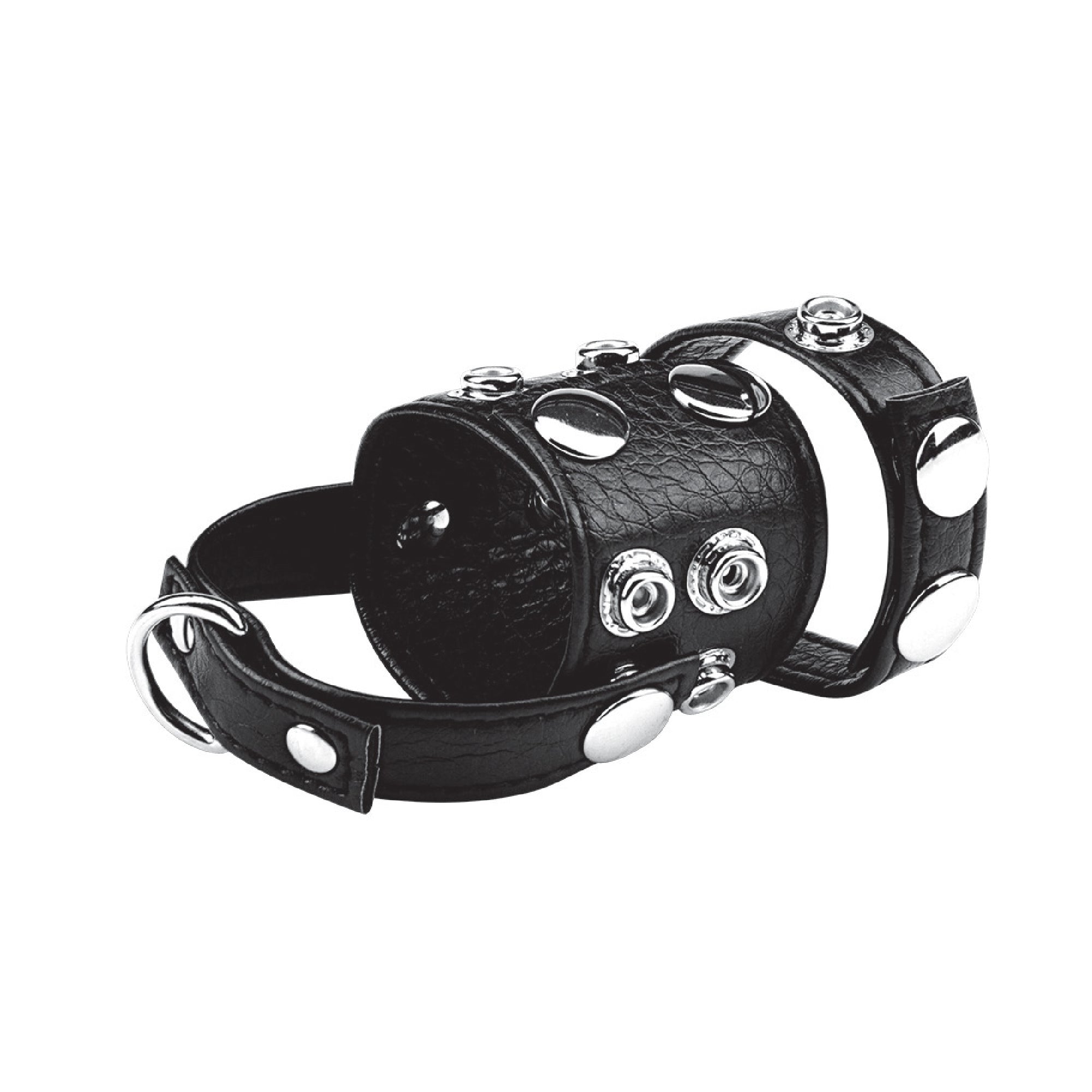 Cock Ring With 1.5" Ball Stretcher And Optional Weight Ring
Wrap your junk in a sensual adventure with this unique combo toy! Our Cock Ring With 1.5" Ball Stretcher and Optional Weight Ring gets you all the fun and benefits of three separate toys rolled into one. Experience intense genital constriction with a swollen penis and pulled, separated testicles. And don't forget to use the loop at the bottom to add even more fun, and hang weights and other objects! Unleash your wild side!
Features
Creates swelling of penis
Creates downward pull of the testicles
Divides the testicles
Features metal loop for hanging objects
How to use
Snap the ring around the penis and balls. Snap the stretcher above the testicles. Divide the testicles with the leather strap and snap closed. Hang objects through loop as desired.

Specs

SKU: BLM3052

UPC: 4890808187463
Material: PU
Color: Black
Size: One Size
Packaging Size (cm): 20.5 L x 12 W x 3 H