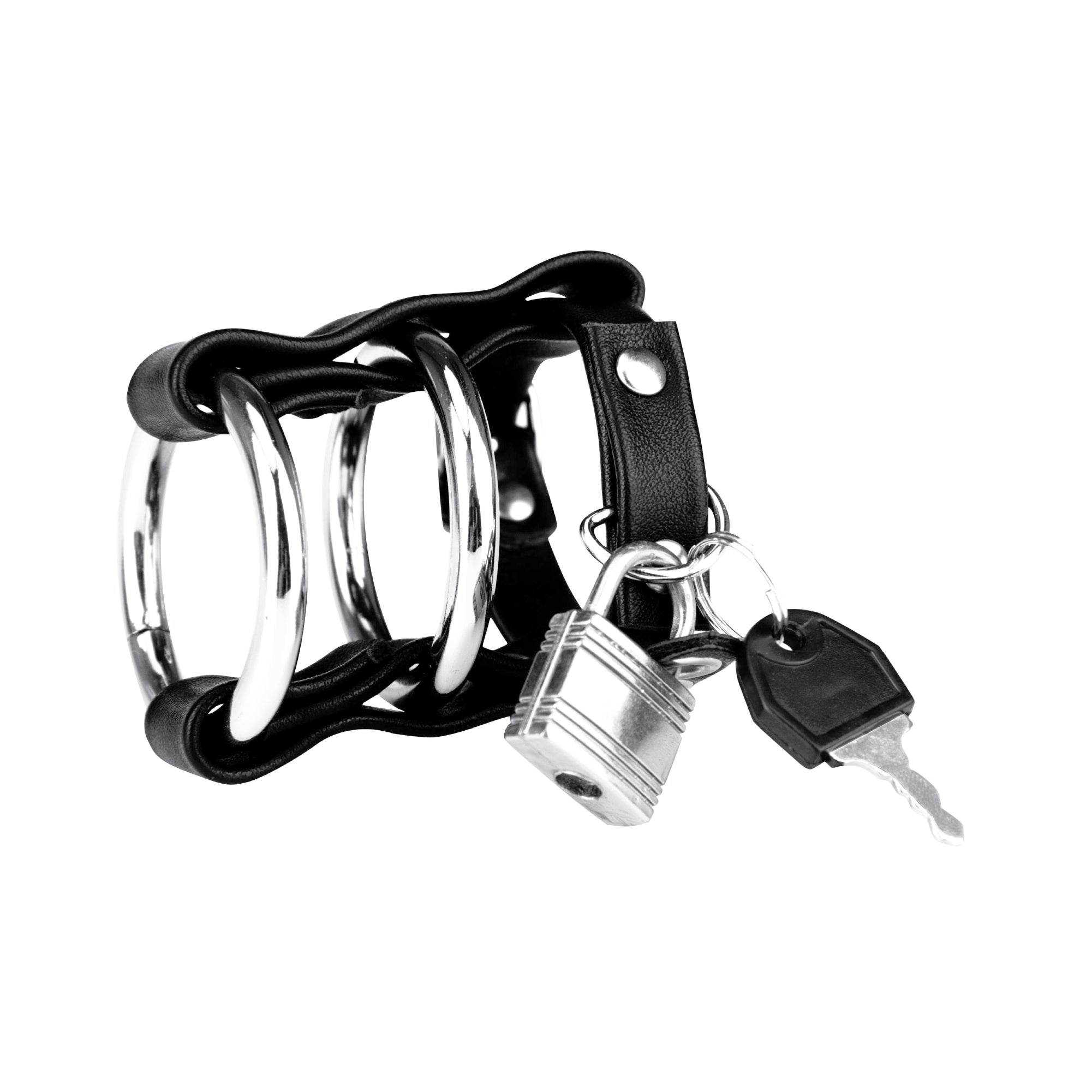 Double Metal Cock Ring With Locking Ball Strap
Cock off and locked down: take your pleasure to the next level with this stylish and secure double metal cock ring. Make sure your erections are contained and your pleasure controlled with the locking ball strap - and let the good times roll!
Features
Constricts blood flow to the penis
Adds girth and thickens veins
Last longer
Stronger ejaculations
Harder erections
How to use
Put the penis through 2 metal rings and wrap the leather like strap around the base of the cock and balls. Slip the lock through the grommets and lock him up! Don't loose the key!
Specs
SKU: BLM3068

UPC: 4890808211571
Material: PU & Steel
Color: Silver
Size: One Size
Color box w/ anger Size (cm): 10 L x 5.3 W x 15.3 H