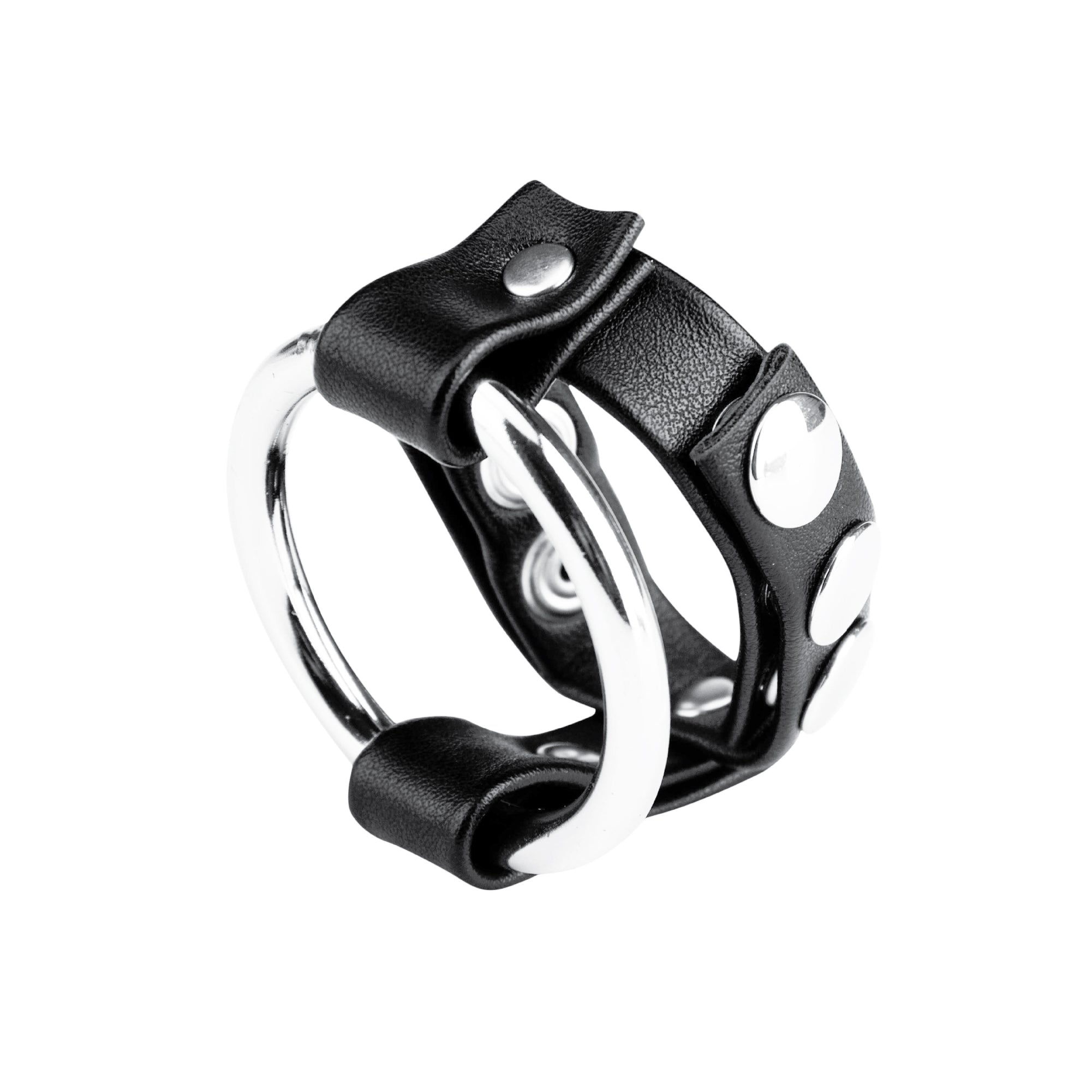 Metal Cock Ring With Adjustable Snap Ball Strap
Go long and strong with this unique, adjustable cock ring! Featuring a snap ball strap and metal ring, it's perfect for providing extra containment and support during all your special moments. Plus, you get the added benefit of adjustable, secure fit - no more struggling to find the perfect size!
Features

Constricts blood flow to the penis
Adds girth and thickens veins
Last longer
Stronger ejaculations
Harder erections
How to use
Put the penis through the metal ring and wrap the leather like strap around the base of the cock and balls. Last longer and experience harder erections.

Specs

SKU: BLM3064

UPC: 4890808211533
Material: PU & Steel
Color: Silver
Size: One Size
Color box w/ hanger Size (cm): 10 L x 5.3 W x 15.3 H