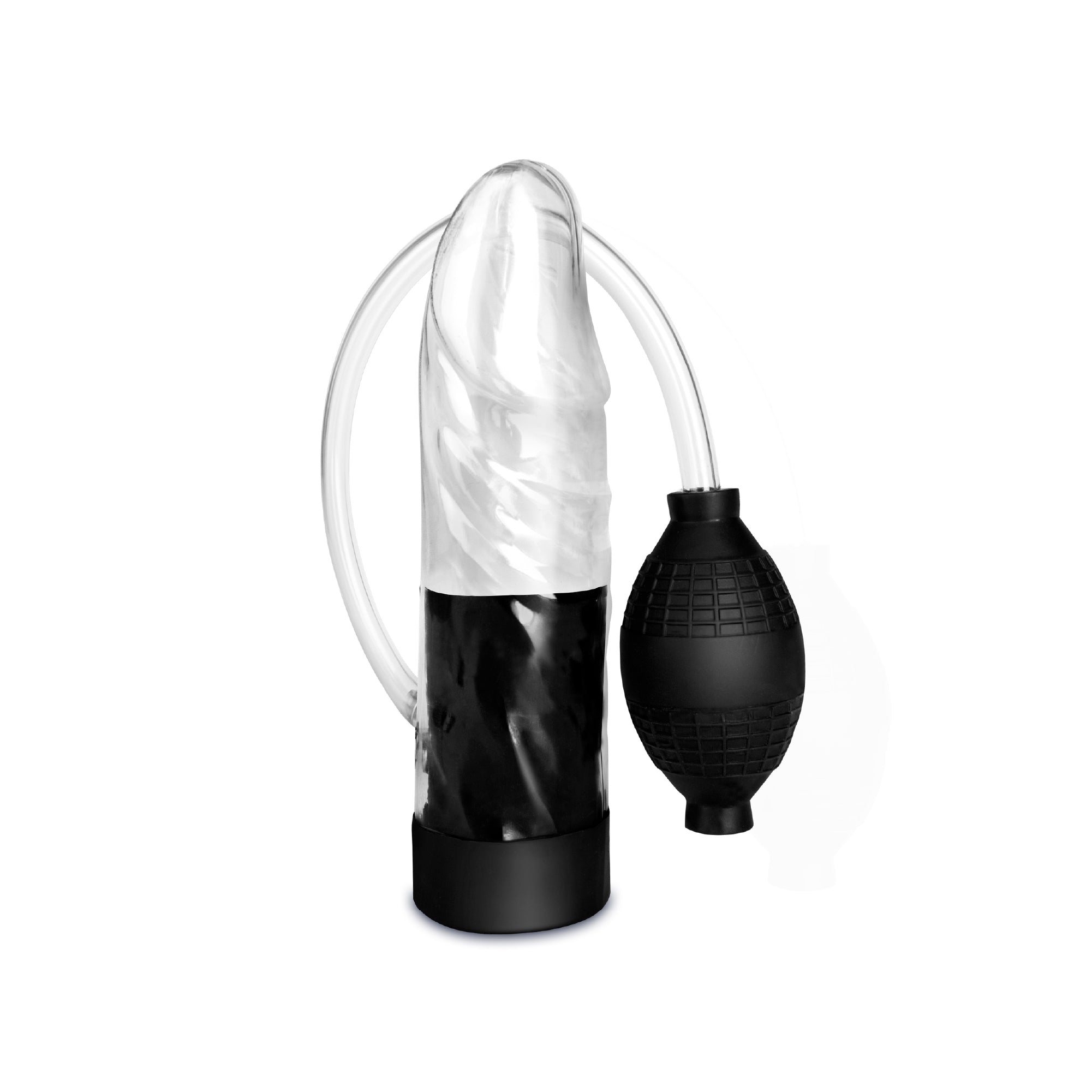 Natural Enlarger Easy Pump With Quick Release
Get ready for the pump of your life! The Blue Line Natural Enlarger Easy Pump with Quick Release gives you everything you need to get your pump on with its body-safe materials, water-resistant design, and quick release pump! Play anywhere without worry and enhance your bedroom experience with this premium penis enlarger. Pump it up!
Features
Flexible Hose Designed For Usage In Any Position
Ergonomic Bulb For Ease Of Use During Quick Release & Pumping
Bodysafe Materials, Waterproof Design & Latex Seal
How to use

Insert penis into cylinder.
Place finger over quick release control. Pump as needed, release and repeat.
Cease usage if you begin to experience any numbness, loss of feeling or discomfort.
Use a water-based lube for adding pleasure.
Specs

SKU: BLM4011

UPC: 4890808210895
Material: Latex & PVC & PP
Color: Black
Size: One Size
Color box w/ hanger Size (cm): 10 L x 6.5 W x 23 H