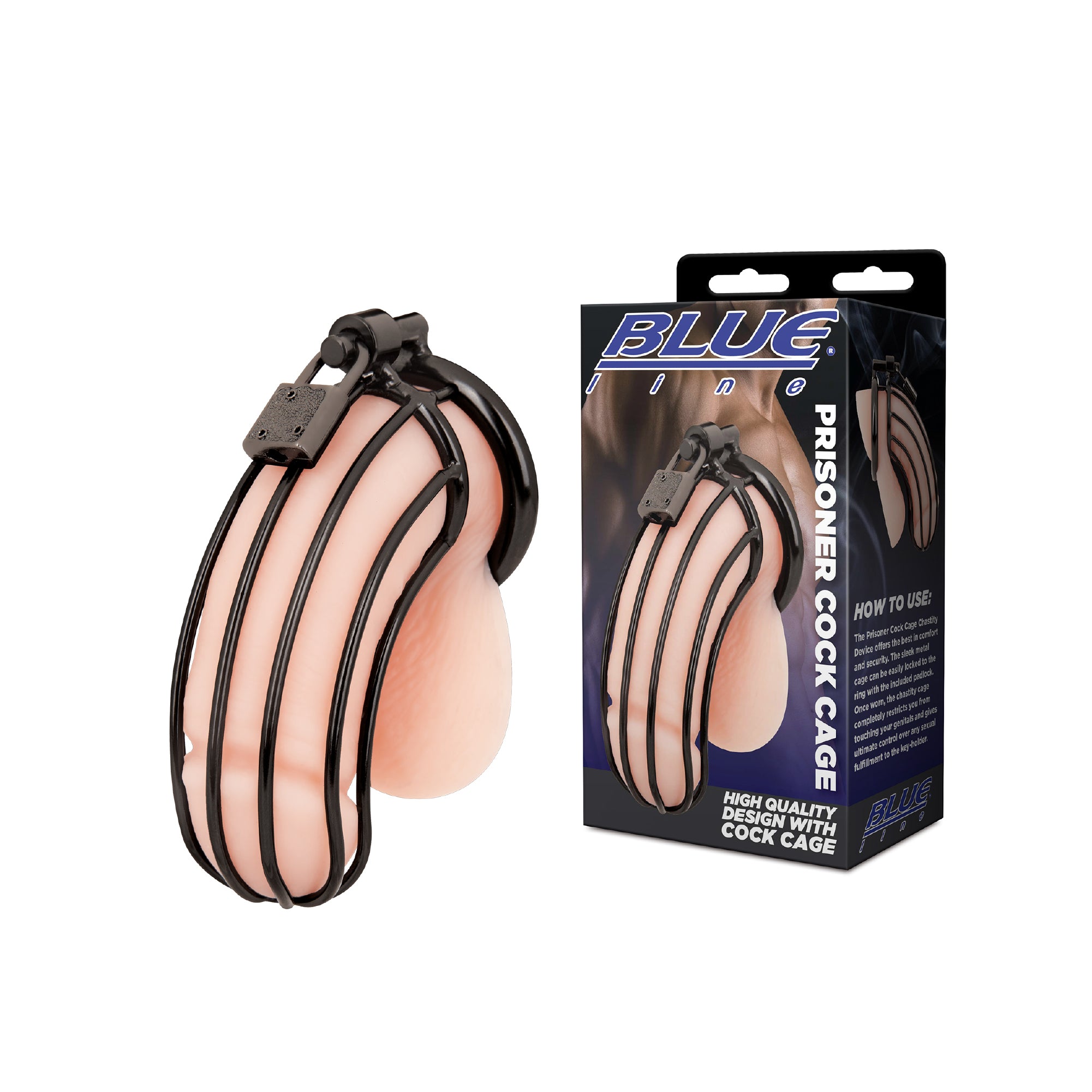 Prisoner Cock Cage - Black
This Prisoner Cock Cage is sure to keep you in line! With three interlocking pieces and assorted size rings, you can customize your fit for maximum comfort and security. Let your keyholder take control of your sexual pleasure, and never worry about getting too frisky. Lock up your fun and you'll (hopefully) be a free man soon enough!
Features
Sleek Design
Made Of Metal
Designed For Long-term Wear
Includes Padlock & Key
Easy To Clean
How to use

Apply water-based lube around the non-erect penis and scrotum.
Gently pinch a bit of scrotal skin at the bottom and pull through the ring.
Push the first testicle through the ring.
Push the second testicle through the ring.
Bend penis down and put through shaft of the chastity cage.
Specs

SKU: BLM5013-BLK

UPC: 4890808263341
Material: Stainless Steel
Color: Black
Size: One Size
Product Size (cm): 12.2 L x 6 W x 8.5 H
Color box w/ hanger Size (cm): 10 L x 6.5 W x 19.7 H