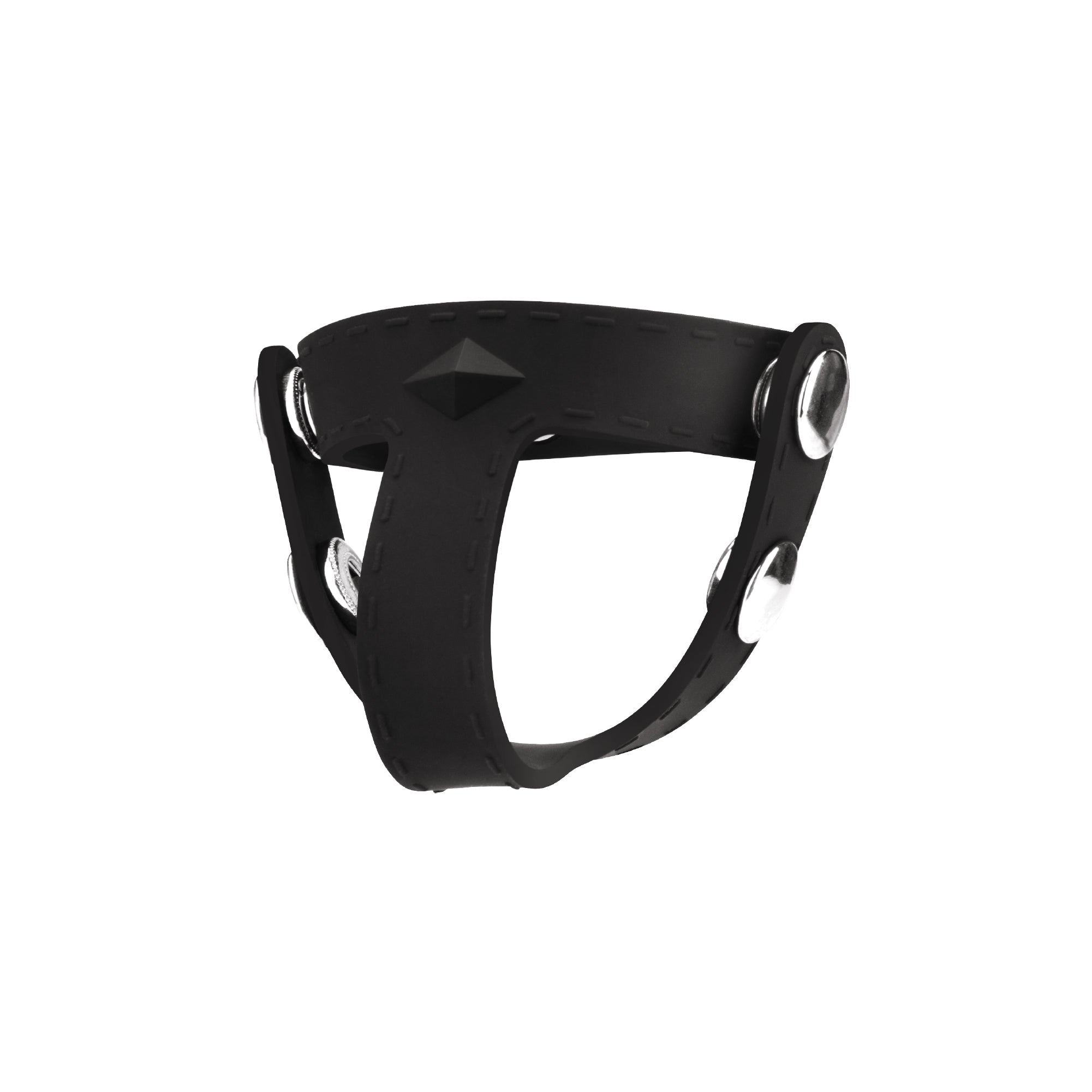 Silicone T-Style Cock Ring With Ball Divider
This playful T-style cock ring is the key to tantalizing testicular pleasure! Enjoy longer-lasting erections and increased sensitivity like never before, and playfully part your testicles with its innovative ball divider to feel an entirely new level of pleasure. Take your playtime to a new level and try it today!
Features
prevents contraction of the testicles during ejaculation
divides testicles for a stimulating effect
adds girth and thickens veins
harder erections
stronger ejaculations
How to use
Place each testicle into the divider, one at a time. Wrap the main ring around the scrotum and snap closed. The divider will keep the testicles separated and constricted. Wearer should discontinue use in case of pain or excessive swelling.

Specs

Material: Silicone
Color: Black
Size: One Size
Product Size (cm): 7.5 L x 5 W x 5.5 H
Color box w/ hanger Size (cm): 10 L x 3.5 W x 15.3 H