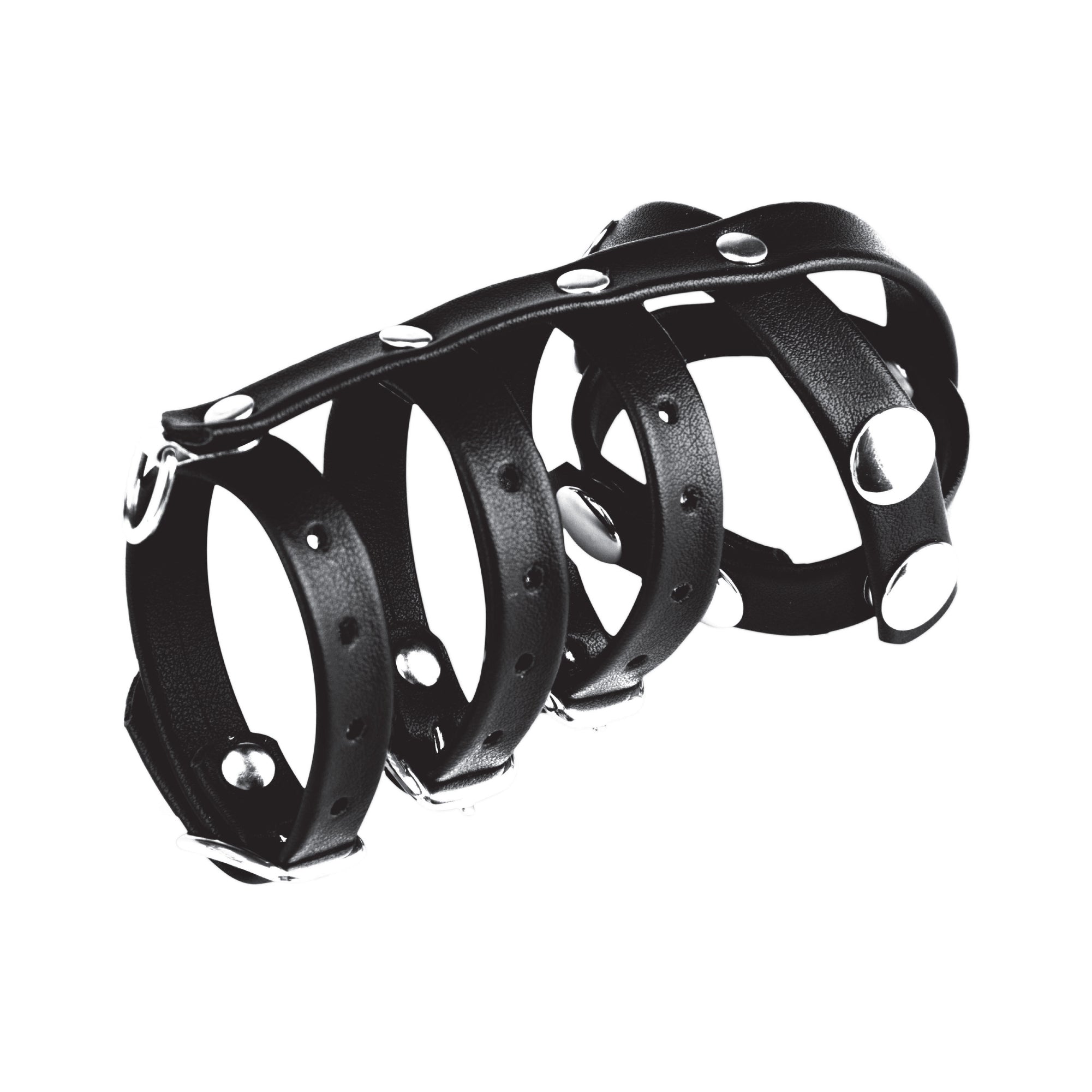 Triple Cock And Ball Strap With Leash Lead
Untie the knot of enjoyment with this triple cock and ball strap with leash lead—the ultimate male genital constriction toy! As you slide on the strap, you'll feel your penis and testicles swell in pleasure, while the loop at the bottom provides the perfect place to hang weights, attach a lead, or unleash your kinkiest fantasies. Get ready for one wild ride!
Features
D-ring for use with any leash
Harder erections
Enhances orgasms
Restrains penis and balls simultaneously
Adds girth
How to use
Buckle the ring around the penis and balls. Hang objects through loop or use leash as desired.

Specs

SKU: BLM3063

UPC: 4890808211526
Material: PU & Steel
Color: Silver
Size: One Size
Packaging Size (cm): 20.5 L x 12 W x 3 H